Card Payments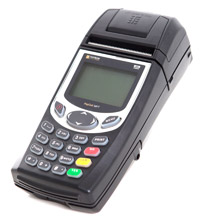 As market leaders in the ice cream van hire industry, Ellinor's Ice Cream recognises their customer's needs. That is why we are one of the first ice cream van companies to offer a mobile credit & debit card facility on all our ice cream vans.
We have always accepted Credit and Debit card payments for bookings via the office, but we can now accept all major credit and debit cards on all our ice cream vans wherever they are. Our mobile card terminals are designed to be used virtually anywhere- perfect for events or on the road. The terminals with the latest smart sim take advantage of using all networks for coverage, and with the latest chip and pin machines you can be completely confident about security.
Payments by card – debit or credit – is fast becoming the preferred method of payment for consumers in the UK. Plastic cards are held by a staggering 94% of the adult population, so Ellinor's think it important that card payments can be processed on any of their ice cream vans for their customer's convenience.
All the company's ice cream vans, carts and trucks take card payments anywhere with the mobile card machine.